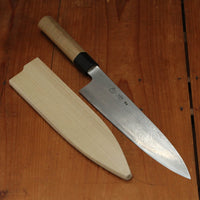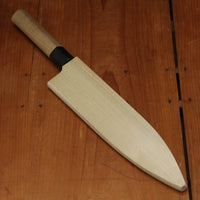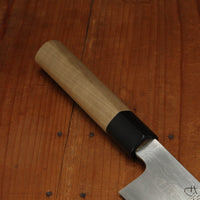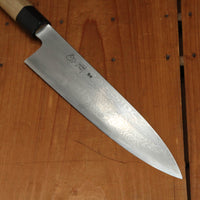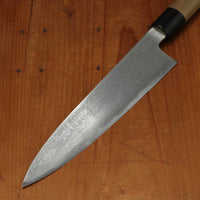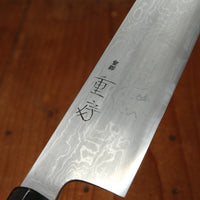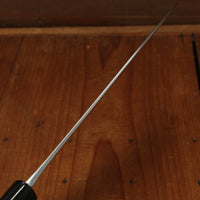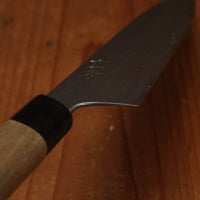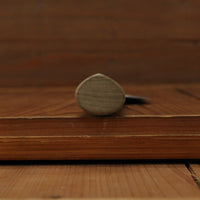 Shigefusa Kitaeji 210mm Wa-Gyuto with Saya
Regular Price

$1,934.26

Sale Price

$1,934.26

Regular Price

Unit Price

/

per
Hand forged and hand ground with traditional sen and stones in Sanjo Niigata by the Iizuka family under their Shigefusa brand. Shigefusa knives are hand forged with Swedish 26C3 'Spicy White' carbon steel, a very pure high carbon steel that in the hands of the skilled Iizuka smiths makes for an incredibly fine grained steel capable of taking an amazingly fine edge while still retaining a lively, bitey feel. The cladding is a hand made free forged 'kitaeji' suminagashi made with iron and mild steel. 
Because these are all made by hand without mechanical grinding the output is very limited and very in demand, we receive Shigefusa knives in small batches years after ordering and as such we are unable to take preorders or take special orders. 
Brand: Shigefusa
Smith: Iizuka Family Smiths
Producing Area: Sanjo, Japan
Profile: Gyuto
Size: 210mm
Steel Type: Iron Clad Carbon
Steel: 26C3 - Spicy White
Handle: Magnolia
Total Length: 362mm
Handle Length: 133mm
Handle to Tip Length: 
Blade Height: 46mm
Edge Length: 214mm
Thickness:  3.12mm at Kanji
Weight: 164g
Hand Orientation: Slight Right Bias - S grind
Saya: Included
*Handmade. Dimension can vary from knife to knife.
About Bernal Cutlery
We are a full-service cutlery shop offering sharpening services, Japanese and Western culinary knives, vintage knives, outdoor, pocket and craft knives, cooking tools and accessories. We also offer knife skills and sharpening classes, and more.
We are proud to serve kitchen professionals, knife enthusiasts and home cooks alike. Located in the Mission District of San Francisco, California.