Last ordering day for Dec 25th arrival is Friday Dec 15th. Orders placed after this day may not arrive in time (per USPS). We are unable to offer expedited shipping.
Questions about Sharpening Services? Click here.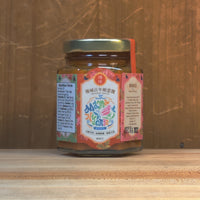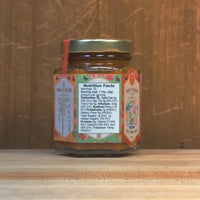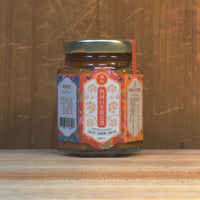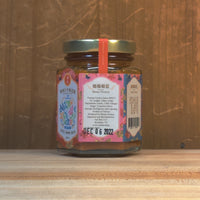 Mama Nyonya Sauce Spicy - 110g
Regular Price

$10.00

Sale Price

$10.00

Regular Price

Unit Price

/

per
Nyonya Sauce is a garlic vinegar chili sauce originating in the Peranakan cooking traditions of Penang, Malaysia. It's produced by Ewe and Yishan of Mama Nyonya, a husband and wife team based in Central Taiwan. The recipe comes from Ewe's great grandmother, who prepared it as a condiment for the family's daily use and encouraged the couple to produce it in Taiwan after sampling the garlic grown on Yishan's family farm.

The garlic used in the sauce is the key ingredient for a startlingly fresh flavor. Yishan's family grows a specific kind of hard neck garlic called He Mei 和美蒜 that has smaller, spicier cloves than other varieties. The pepper mix? Well that's a family secret (and pretty elaborate, as far as I can tell).

Nyonya sauce is made in Changhua County, Taiwan.. Each bottle is stamped with the date of manufacture. It's available in two spice levels: spicy and mild. The larger jars are not currently available, but we'll bring them back as soon as production stabilizes.

Ingredients: Garlic, chili, vinegar, sugar
This product is all natural, expect variation in size and color of the fruit pieces in each bag.
About Bernal Cutlery
We are a full-service cutlery shop offering sharpening services, Japanese and Western culinary knives, vintage knives, outdoor, pocket and craft knives, cooking tools and accessories. We also offer knife skills and sharpening classes, and more.
We are proud to serve kitchen professionals, knife enthusiasts and home cooks alike. Located in the Mission District of San Francisco, California.