Last ordering day for Dec 25th arrival is Friday Dec 15th. Orders placed after this day may not arrive in time (per USPS). We are unable to offer expedited shipping.
Questions about Sharpening Services? Click here.
Home
|
Unknown Type
|
Kutami Japanese Uchiwa Fan - Blue Arches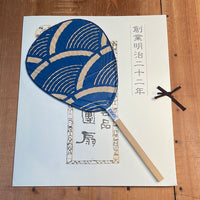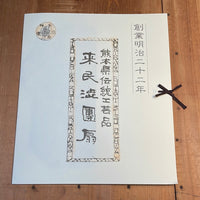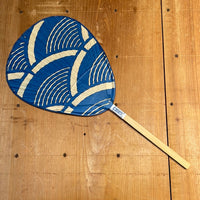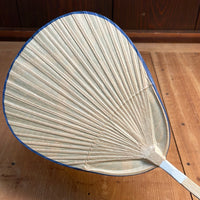 Kutami Japanese Uchiwa Fan - Blue Arches
Regular Price

$24.00

Sale Price

$24.00

Regular Price

Unit Price

/

per
In the city of Kutami, traditional Japanese fan (uchiwa) making was a booming industry from the 1600s. Legend has it that a traveling priest from the city of Marugame (a city already famous for uchiwa making) came to Kutami and passed on the uchiwa making knowledge in exchange for a nights stay. 
At its peak over 500 families were involved in the uchiwa business in Kutami, however today only one family carries on the tradition of Kutami uchiwa making, which is unique in their use of persimmon tannin to coat the washi paper to both strengthen the paper as well as repelling insects. 
With proper use and care, these uchiwas will last for decades and the color will deepen to a beautiful hue as the uchiwa ages. 
The Japanese characters (kanji) for Kutami also can be read as "people come," hence Kutami uchiwas have also been long-considered as good luck items for thriving businesses, as well as as gifts to wish happiness (birth), prosperity (business) and any kind of success. 
Can be used for cooking (yakitori grilling), cooling off on a hot day, or simply displayed as a piece of art (uchiwa stand also available for separate purchase). 
Materials are bamboo, washi paper, persimmon tannin
150x 310 mm 
About Bernal Cutlery
We are a full-service cutlery shop offering sharpening services, Japanese and Western culinary knives, vintage knives, outdoor, pocket and craft knives, cooking tools and accessories. We also offer knife skills and sharpening classes, and more.
We are proud to serve kitchen professionals, knife enthusiasts and home cooks alike. Located in the Mission District of San Francisco, California.