Last ordering day for Dec 25th arrival is Friday Dec 15th. Orders placed after this day may not arrive in time (per USPS). We are unable to offer expedited shipping.
Questions about Sharpening Services? Click here.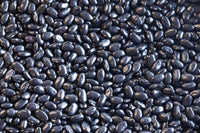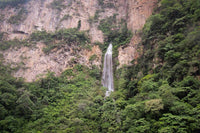 Rancho Gordo Chiapas Black Beans (Frijol Negro de Vara) - 1lb
Regular Price

$8.00

Sale Price

$8.00

Regular Price

Unit Price

/

per
Rare black beans from the Mexican state of Chiapas. Rich and dense without being stodgy, with a unique bean broth. Rancho Gordo's partners at Xoxoc in Mexico sent some bags of beans sourced in Chiapas from local farmers. Their appearance: beautiful and shiny, looking almost like glazed pottery. We cooked them and were immediately smitten.

THE RANCHO GORDO-XOXOC PROJECT
These items are the results of two companies working together to help small producers continue to grow their indigenous products in Mexico, despite international trade policies that seem to discourage genetic diversity and local food traditions.

This product includes a 5% "tariff" that will be donated to No More Deaths, a humanitarian aid group that provides water and other assistance to migrants and refugees along the US border. Rancho Gordo will be matching this amount as well.
http://www.ranchogordoblog.com/2019/06/announcement-our-response-to-trumps-proposed-tariff-on-mexican-imports.html
Suggestions: Pot beans, soups, salads, chilis

Ingredients: Black beans
16oz bag
Steve Sando founded Rancho Gordo on the idea that saving our New World foods is a critical pursuit; passion for heirloom beans has made this business a huge success. Sando's beans are sought after by famous chefs like Thomas Keller and he's frequently profiled in publications such as Bon Appetit, Saveur, and the New York Times. In reintroducing the best of the New World heirloom beans, Sando has created a sensation, and food-lovers everywhere will relish transforming this humble staple into a celebrated delicacy.

About Bernal Cutlery
We are a full-service cutlery shop offering sharpening services, Japanese and Western culinary knives, vintage knives, outdoor, pocket and craft knives, cooking tools and accessories. We also offer knife skills and sharpening classes, and more.
We are proud to serve kitchen professionals, knife enthusiasts and home cooks alike. Located in the Mission District of San Francisco, California.